Essaouira Location, Facts, and Weather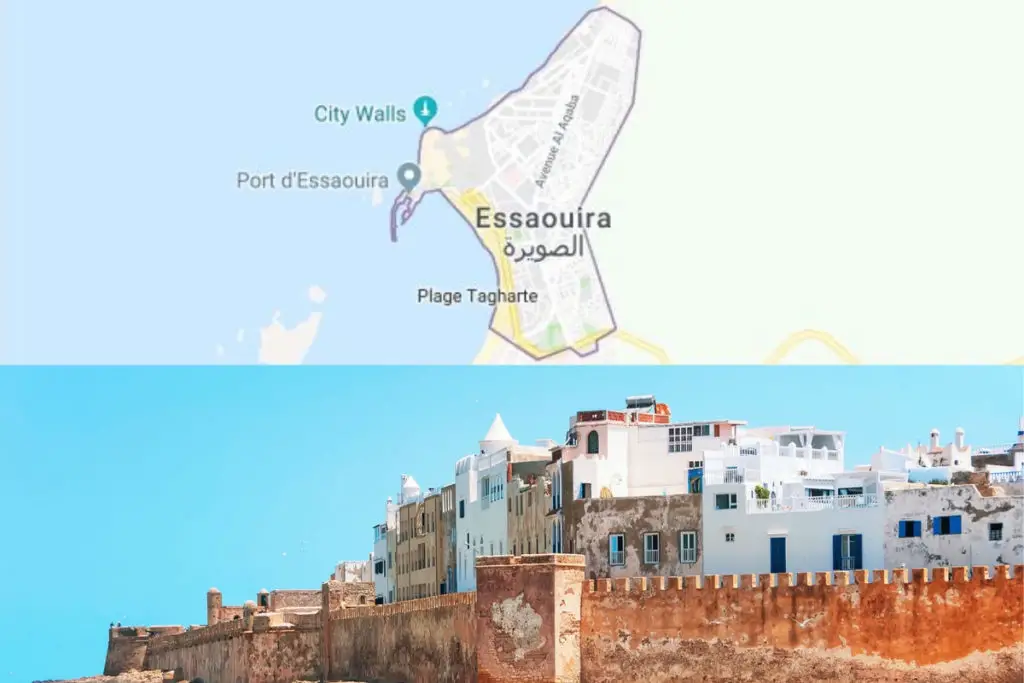 Essaouira is the 2nd biggest city in Marrakech-Tensift-Al Haouz located on the Atlantic coast with a population of 77 966 ( 2014 ). Thanks to its natural, historical, and cultural assets, there are so many tourist places to visit in Essaouira.
Some Facts :
Region : Marrakech-Tensift-Al Haouz

Zone : CET ( Central European Time )

Population : 77 966

Latitude : 31.512500

Longitude : -9.770000

Elevation : 7m over sea level

Airport : Essaouira Airport.
Weather in Essaouira
Essaouira is called a windy city and compared to the other regions in Morocco, it is cold in summer and warm in winter. In summer, you can find water temperature cold (14-18 °C) and there are strong and persistent northerly winds. So, it can be very good for windsurfing but annoying for sunbathers.
Usually, the weather is very nice and no winds when it is raining. In general, during the winter, it is warm in the day and temperatures can go down to a max of 13 °C at night.
So, if you don´t like strong winds and not too cold nights, the best seasons to visit Essaouira are the spring (April and May) and the autumn (October and November).
International Cinema in Essaouira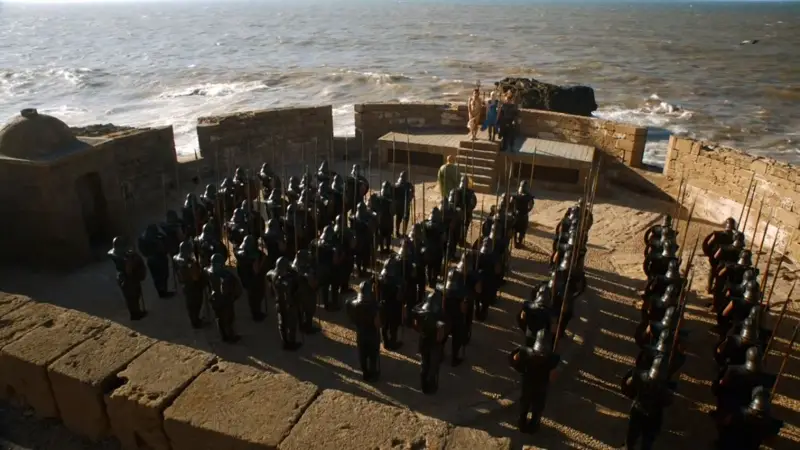 The decorations of the ramparts and the medina are used by big names in the cinema for their films :
" Othello " turned by a big Essaouira city lover Orson Welles in 1952;

" Game of Thrones " where the ramparts and Ait-ben-Haddou village are used as a

backdrop in some episodes.




"The Kingdom of Heaven " by Ridley Scott in 2005;

" Alexander " was directed by Oliver Stone in 2004.
Tourist Places To Visit In Essaouira
In Essaouira, there are lots of enjoyable things to see and do. Let's discover the best of them :
The Ramparts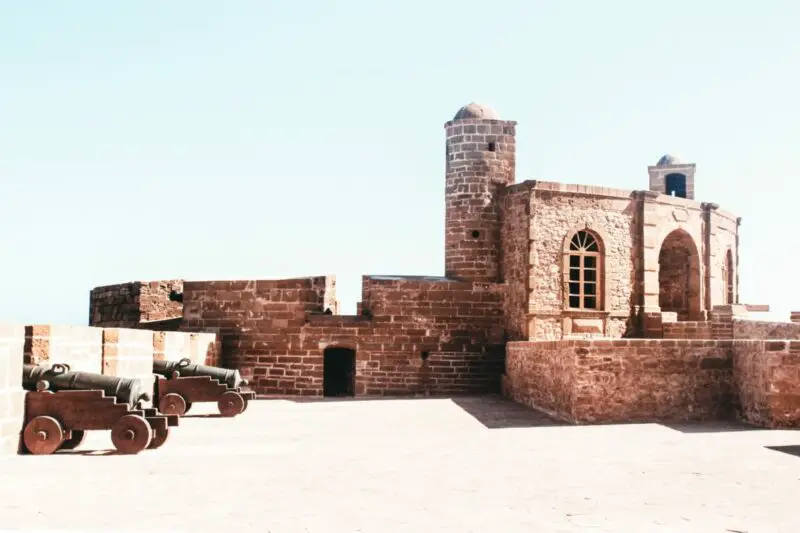 The ramparts of Essaouira are an important historical place located at the edge of the Atlantic Ocean. The first ramparts of the city, called Mogador, built by the Portuguese in 1506, is considered a strategic place. Then, the Mogador became an important trading area for the Portuguese after building a port.
Essaouira Corniche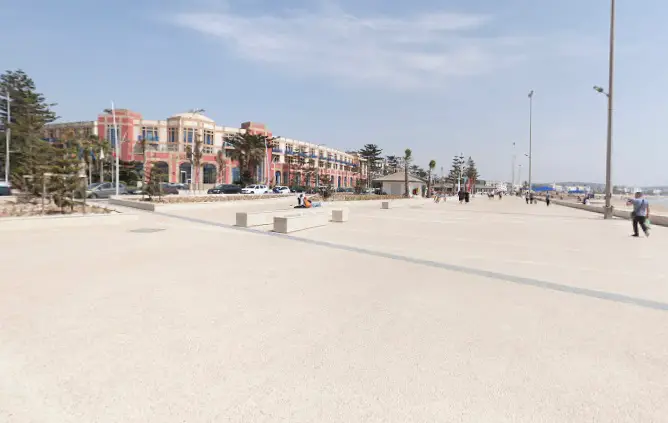 The Corniche, Entirely refurbished between 2015 and 2018, runs along Essaouira beach for 3 kilometers. The corniche offers a pedestrian area, a bike path, and facilities joining the ramparts gardens of the city.
Pleasant for jogging, walking, enjoying the terraces of cafes and there are also games for children facing the Bay of Essaouira.
Beaches and Water Sports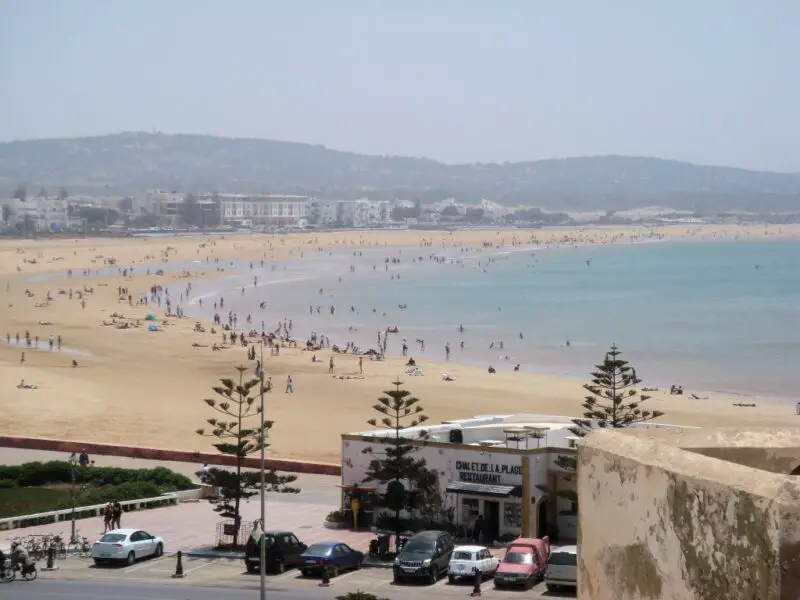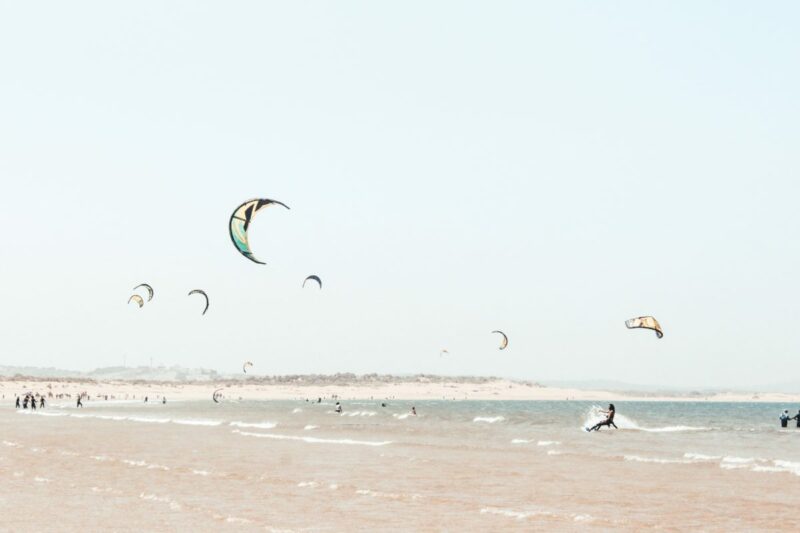 Essaouira is known for strong winds almost all year, especially in summer and Essaouira beaches are a great tourist destination to practice water sports and are known worldwide. So, it attracts a lot of water sports fans like windsurfers, kitesurfers, and the 2018 version of the PWA Windsurf World Cup took place in Essaouira. In addition, there are lots of surf equipment shops, surfing, windsurfing schools for beginners and experts.
On the Atlantic coast, 175 km from Marrakech, Moulay Bouzerktoune spot is a must-see destination for windsurfers. Also, towards the road of Agadir, a few kilometers to the south, you can appreciate a virgin beach " Sidi Kaouki", located 25 km from the city.
Enjoy Riding a Camel or a Horse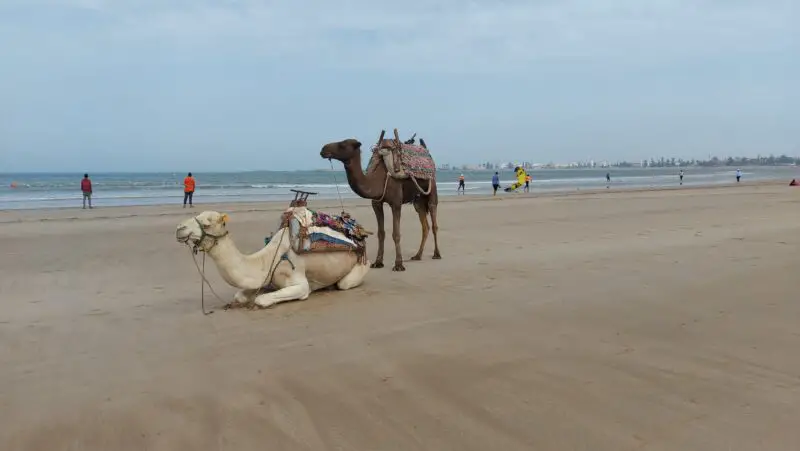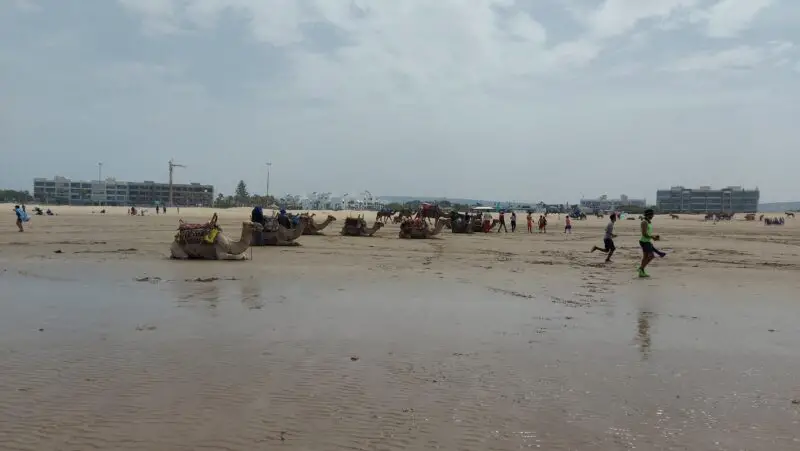 Along the beach of Essaouira, you will notice many camels and horses' owners and you can enjoy a camel tour or a horse ride along the beach.
Enjoy the beauty of the old Medina
Going for a walk in the narrow streets of the old medina of Essaouira is a must while you are in this city. There are many Moroccan food restaurants and shops to buy some Moroccan souvenirs for your family and some local products such as Argan oil and Amlou.
Fishing Port and market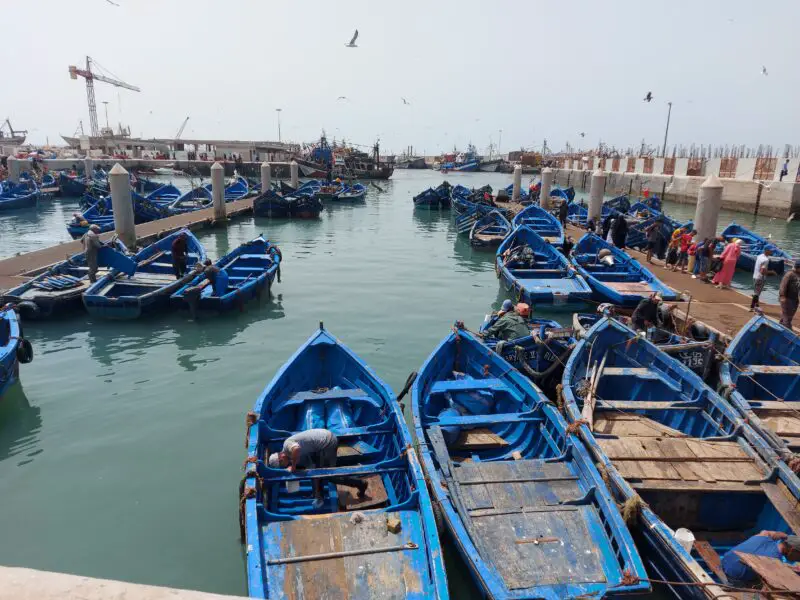 In the mid-1900s, Essaouira was the main fishing port in Morocco and fishing is still an important trade in Essaouira. So, the fishing port is a must-see to enjoy the authenticity of the surroundings. In the port, there is an unending wave of bright blue formed by small boats, and a little away, you can buy the freshest catch of the day.
Sidi Mohamad Ben Abdellah Museum
The museum of Sidi Mohamed Ben Abdallah, located in a pasha residence, dates back to the 19th century. On October 20th, 1980, to preserve the cultural heritage of the region, the building was chosen to house the museum of the city. The majority of articles you will see in the museum are related to Berber culture : 
Traditional garments;

Tapestries;

Musical instruments (both old and modern) ;

Woodwork and carpets Collection;

Traditional costumes Old photographs;

…etc
Bayt Dakira Essaouira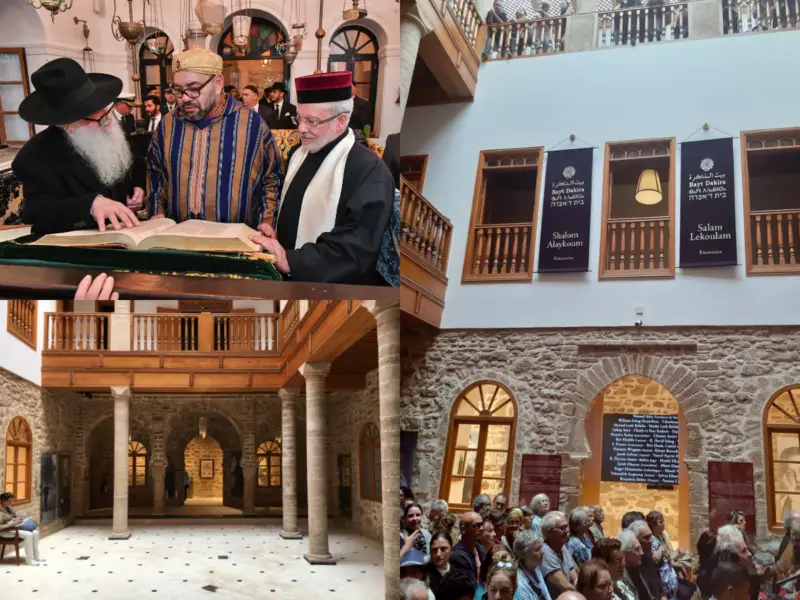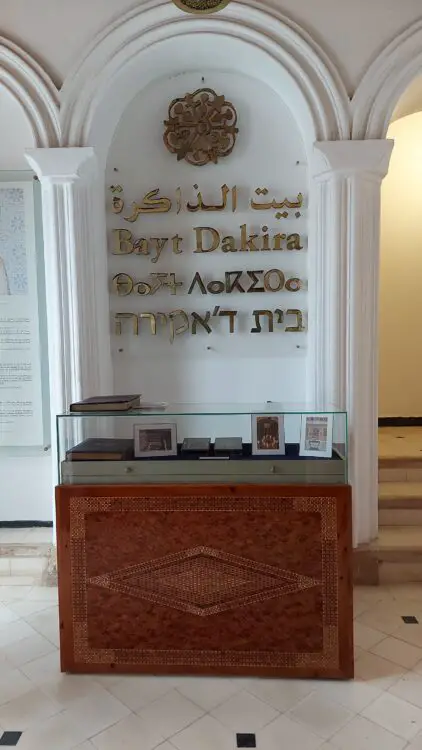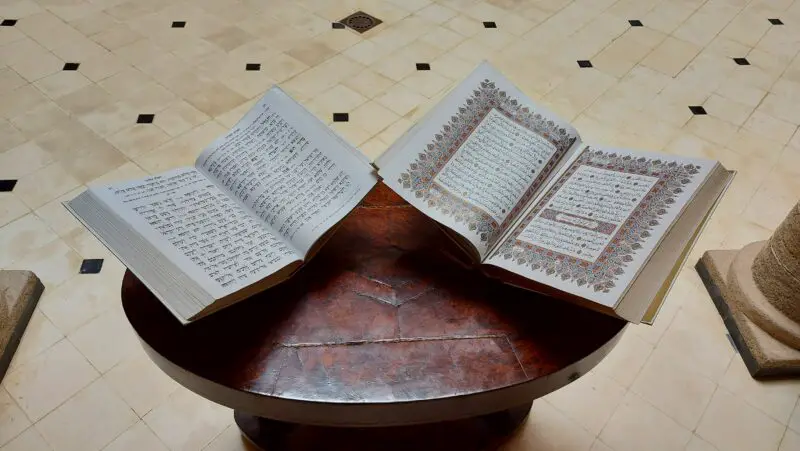 Bayt Dakira "Memory House", is a new museum in Essaouira city and a research center inaugurated by the King of Morocco Mohammed VI in January 2020. The goal of this house is to preserve the memory of the Moroccan Jews of Essaouira and is a real space of tolerance. The museum is located in the old medina in the Jewish quarter "Mellah".
Gnawa Music Festival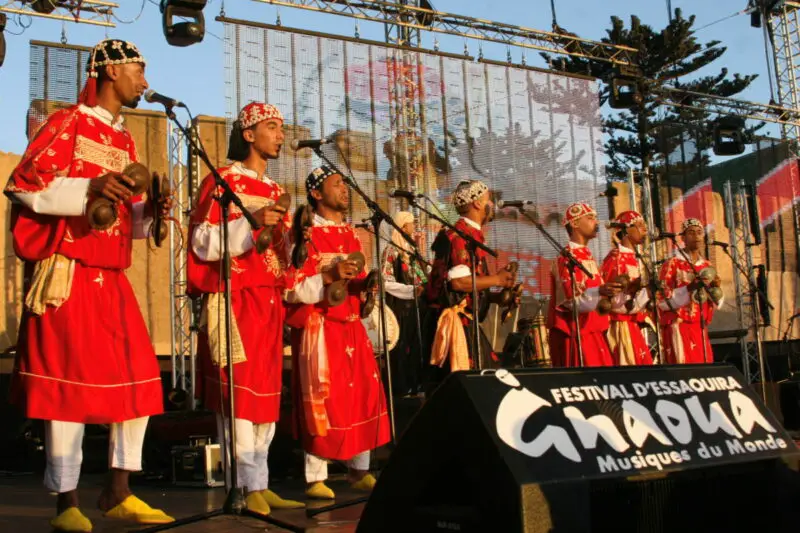 For music lovers, Essaouira hosts the yearly Gnawa World Music Festival which is an opportunity to discover Gnawa music. Some Gnawa musicians are descendants of the black population coming from sub-Saharan countries.
Visit an argan oil cooperative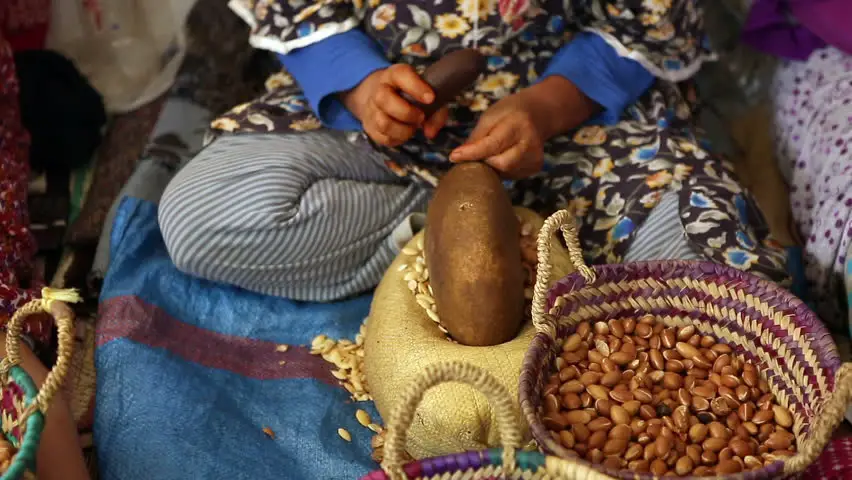 Argan oil is exclusive to this region and it is an opportunity to see traditional cooperatives and numerous fields of Argan tree native to the country. Morocco is among the best places to find argan oil and argan products which can't be found anywhere in the world. 
Inside the cooperatives, women still use ancient tools and are welcoming to give you a chance to witness all the traditional processes to make argan oil. So, cooperatives are really among must-see places.
How To Get to Essaouira from Marrakech?
Essaouira is 371km from Casablanca, 191km from Marrakech, and 258km from Agadir.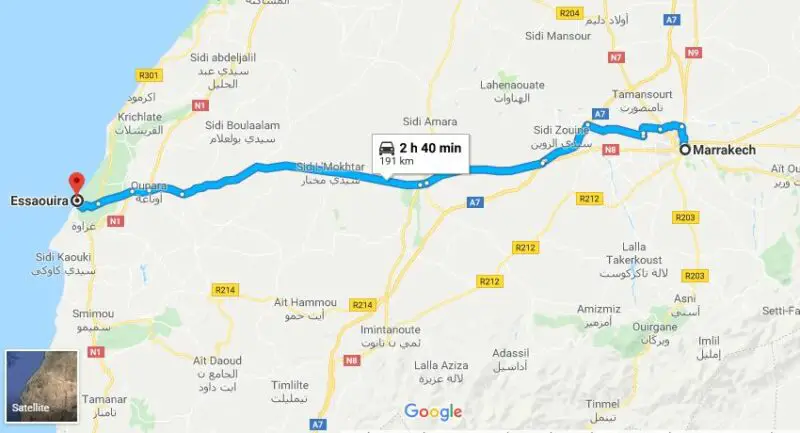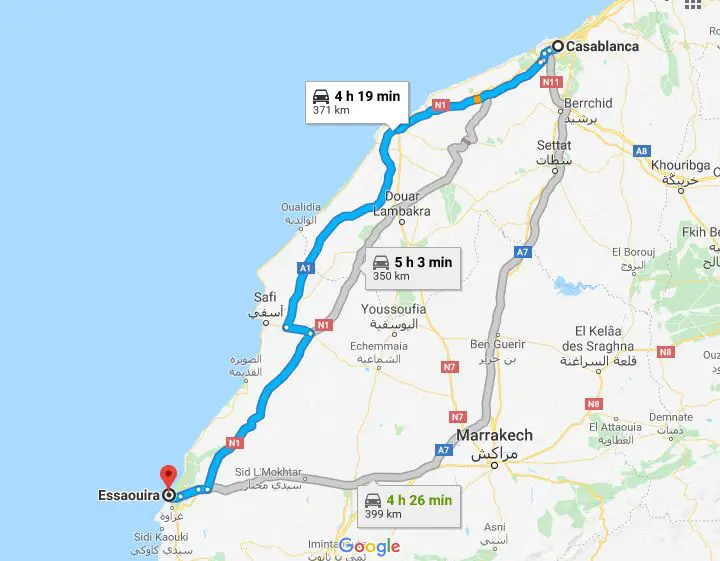 One day in Essaouira can be enough to enjoy the town and to see all of the sights. But, it will be better to spend more than one day in Essaouira known but its relaxed atmosphere.
From Marrakech, you have several ways to go to Essaouira and public transport is a cheaper way to travel to Essaouira, especially CTM buses and supratours buses which are the most reliable bus companies to travel between cities in Morocco. Both of the companies, have many daily departures to Essaouira from Marrakech and it lasts 3hours.
If you prefer traveling by taxi, you have to make sure you are good at negotiating. Then, commuting from Marrakech to Essaouira by taxi can last two to three hours. If you are alone, you can share the taxi with other people to pay less.
The taxi price can be 1000 dirhams, 800 dirhams, or even 600 DHS… actually, the final price will depend on your bargaining skills and you have to be patient when you do that.
Places To Visit in Essaouira on The Map
Best Accommodations in Essaouira
To find the best accommodations in all Essaouira or in a specific area you want, you use the search bar and you will get many interesting suggestions on the map below: