This blog post is about my half-day trip experience From the imperial city of Fes To Moulay Yacoub Thermal Baths Center. There is also much useful information for the traveler interested in having this unique healthy experience with prices and everything you may need to know.
What is Moulay Yacoub famous for?
Right now, there are 6 authentic thermal centers in Morocco: Abayou, Ain Allah, Ain Salama, Fezouane, Sidi Harazem, and Moulay Yacoub which is the biggest and the most visited in the country.
What are the contraindications?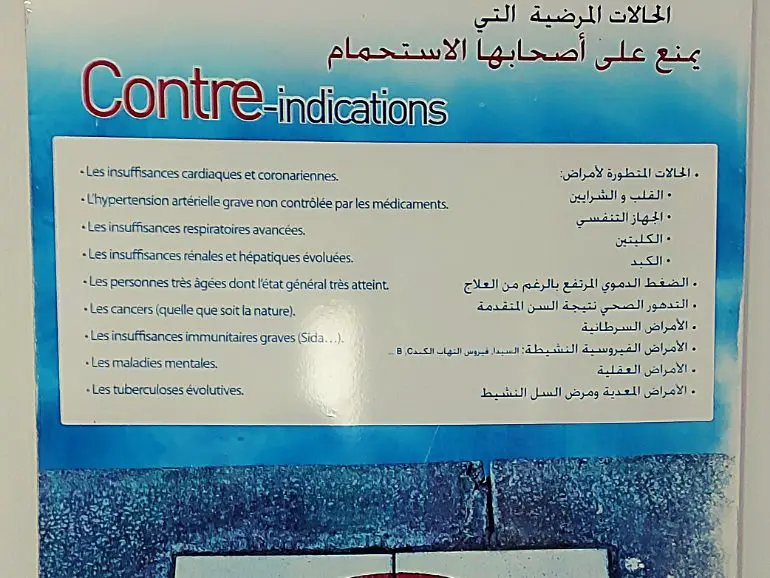 Heart and coronary insufficiencies;

Severe high blood pressure not controlled by medication;

Advanced respiratory failure;

Advanced renal and hepatic insufficiencies;

Very old people whose general condition is very bad;

Cancers (whatever the nature);

Serious immune deficiencies(AIDS,…);

Mental illnesses;

Progressive tuberculosis.
How can I get to Moulay Yacoub from Fes?
Moulay Yacoub city is just 20km away from Fes city and if you do not have your own or a rented car, there are many transportation options, especially for budget travelers:
The big taxi costs 12dhs per seat;

The bus costs 5dhs and this is what I advise you to take because you will spend more time enjoying the beautiful natural landscapes along the way.
When you come back, you may find also the minibus which I paid 7dhs.
Moulay Yacoub Thermal Baths Options:
The choices you have inside Moulay Yacoub Hammam are the following starting from the cheapest option: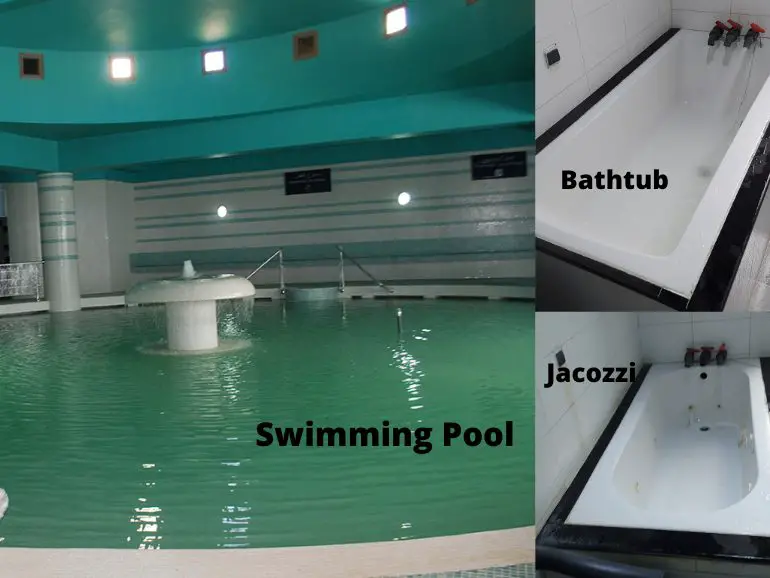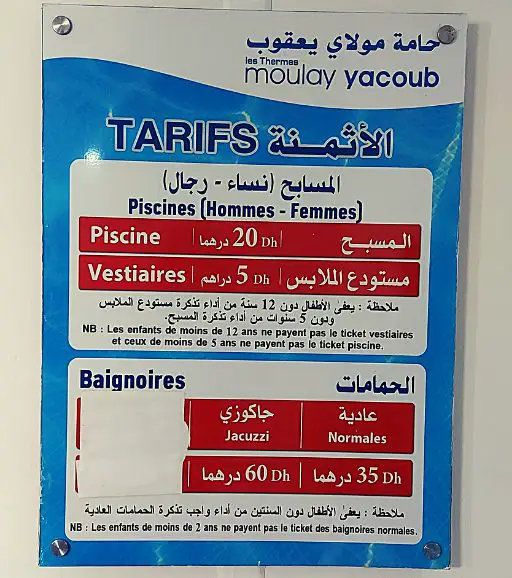 Swimming pool: it costs 20dhs + 5dhs for the changing room to keep your belongings safe. The swimming pool for men and women is separated and you may find it full of people. Many people I met in Fes advised me to go to Moulay Yacoub hammam on Thursdays because they clean the swimming pool on Wednesdays.
Bathtub: it costs 35dhs and you will have your own room, you keep your clothes with you in the room and this is what I tried.
Jacuzzi: it costs 60dhs and is like a bathtub option with your own room. The difference is that you have also several water outlets at the bottom of the bathtub.
Where to eat near Moulay Yacoub Hammam?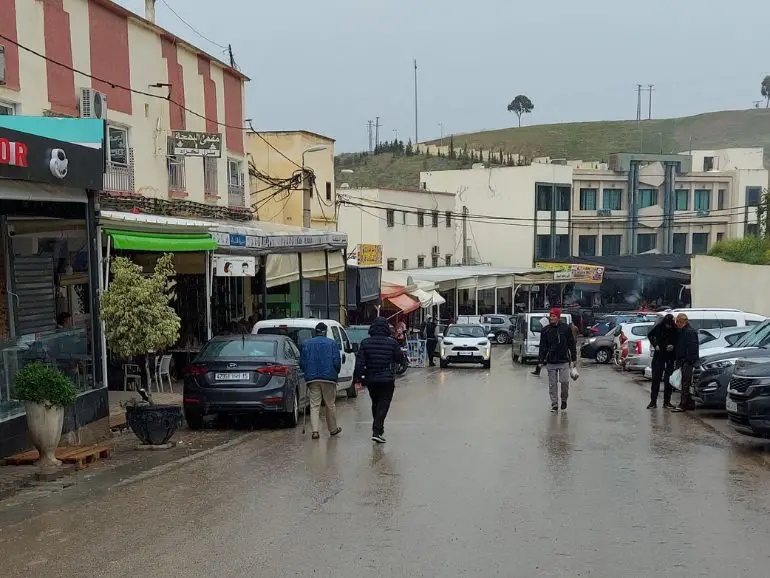 In the mean street in Moulay Yacoub town, where you can get a bus or a taxi, you have a long line of local restaurants. Also, after enjoying the hammam and taking the stairs from the hammam to the main street, you have many orange juice shops along your way to get refreshed.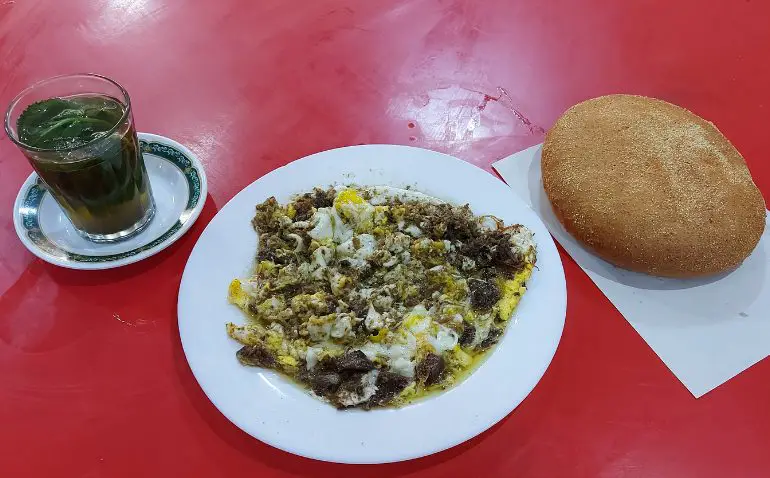 Personally, after getting out of the hammam, I tried eating Moroccan khlii (preserved meat) with 3 fried eggs which cost me 18dhs with a cap of Moroccan mint tea for 5dhs (shown in the picture above).
Have you ever tried the thermal baths in Moulay Yacoub Hammam? If yes, you can tell us about your experience in the comments section below.