Marrakech city in Morocco
Marrakech is located at the northern foothills of the Atlas Mountains and is the best known in the country attracting more and more famous worldwide celebrities. It is also known as the Red City given the red sandstone walls surrounding the city and is the most important of the four imperial Moroccan cities: Fez, Meknes, Marrakech, and Rabat.
Concerning its major attractions, there are many must-see places such as the Jemaa el-Fnaa square, the Koutoubia Mosque, the Bahia Palace, the El Badi Palace, the Menara gardens, traditional Moroccan souks, the Tombs of the Seven Saints and you can also enjoy a day or multi-day trip in a Sahara desert.
Marrakech Menara Airport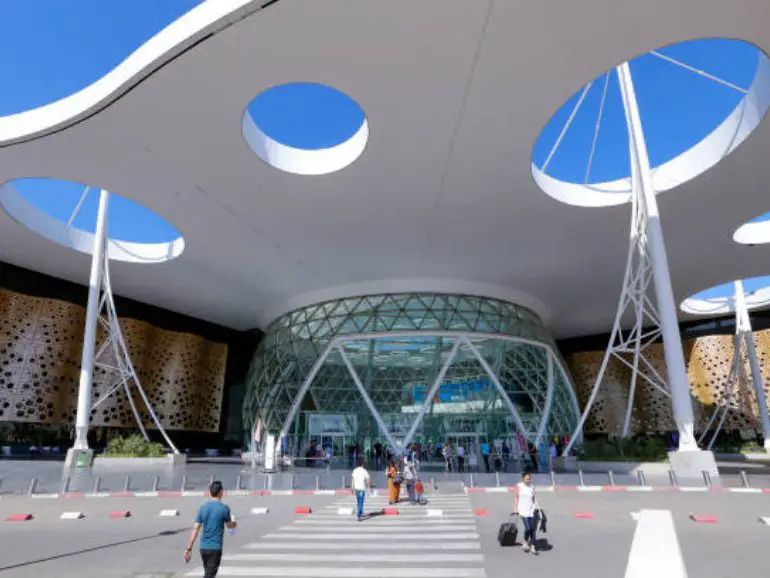 Menara Airport is the second most important airport in Morocco after Mohamed V one in Casablanca and is the main airport in Marrakech, the capital of the Marrakesh-Safi region in Morocco. It is located 5 km from the city center of the red city and Around 4 million passengers pass through its gates each year and contain two terminals, one serves domestic flights and the other serves international ones.
Menara Airport Facilities and services
Menara Airport offers many services to passengers:
Free Wi-Fi connection;

Currency exchange;

ATMs;

Duty-free shopping;

Food, drink, and retail stores;

Luggage storage;

Lockers;

Airport clinic;

Lost & Found.
The Airport's

beautiful design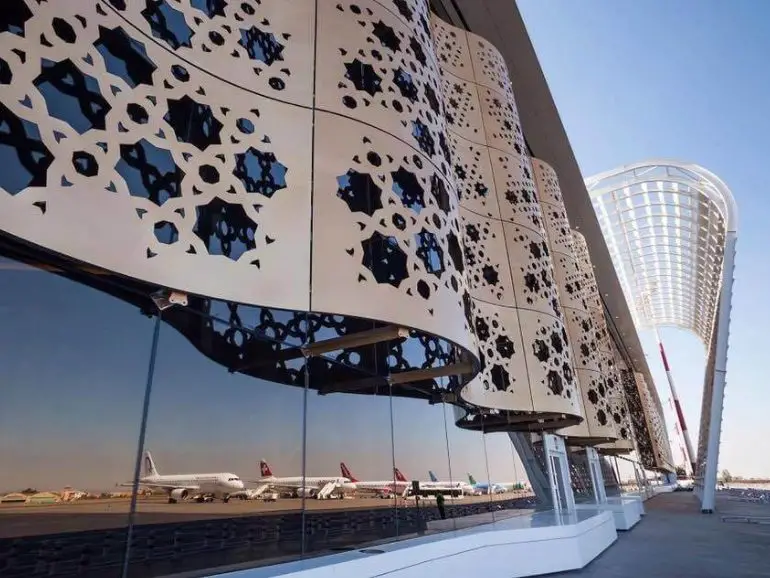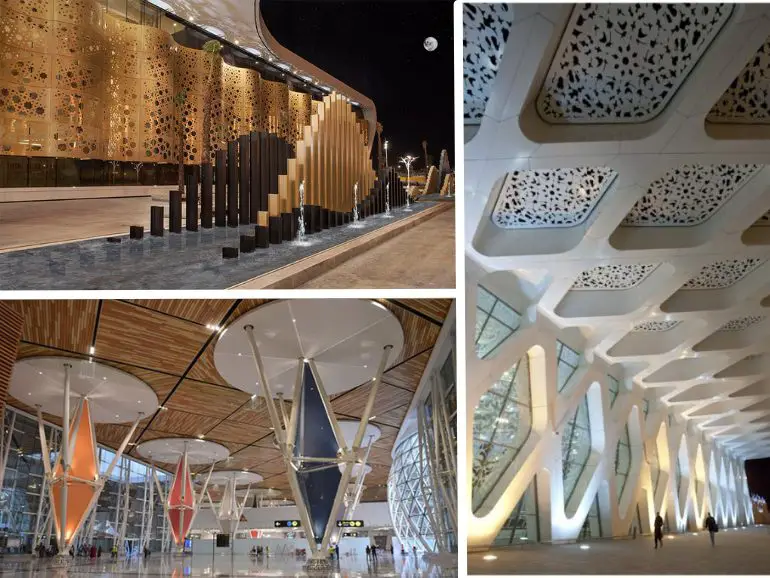 The Aiport design combines the contemporary architecture of the 21st century, with the Moroccan traditional architecture in a perfect combination of tradition and modernity using traditional and today's materials and techniques.
In 2017, a famous Italian news website TGCOM24 ranked it as the fourth most beautiful airport worldwide.
Transportation outside the Airport
You have several transportation options to get to downtown from the Marrakech Menara Airport:
Bus: By shuttle bus (L19 Express Bus for a total travel time of around 40 minutes) or City Buses (bus routes 11, 12, 18, 20, or 33) for budget travelers.

Taxi: You can get to the city center within 15 minutes.
Best accommodations near Menara Airport