We will see in this post, the ingredients and the cooking steps of the Easy Moroccan White Beans Recipe called in Morocco " Loubia ". It's full of flavors and a perfect warm meal during winter days and is among the Famous Food you have to try for lunch while you are in the kingdom and you can find it in many Moroccan street food restaurants for more or less than ten dirhams(1$ = ± 9 DHS).
Recipe Ingredients:
250g of white beans;

1 piece of Onion;

2 pieces of tomatoes;

4 crushed garlic cloves;

1/4 teaspoon olive oil;

Salt;

1/4 teaspoon of black pepper;

1 tablespoon of chopped parsley and coriander;

1 teaspoon of curcumin;

water;

1 piece of Lemon;

1 tablespoon of pureed tomato;

1 piece of pepper.
White Beans Preparation: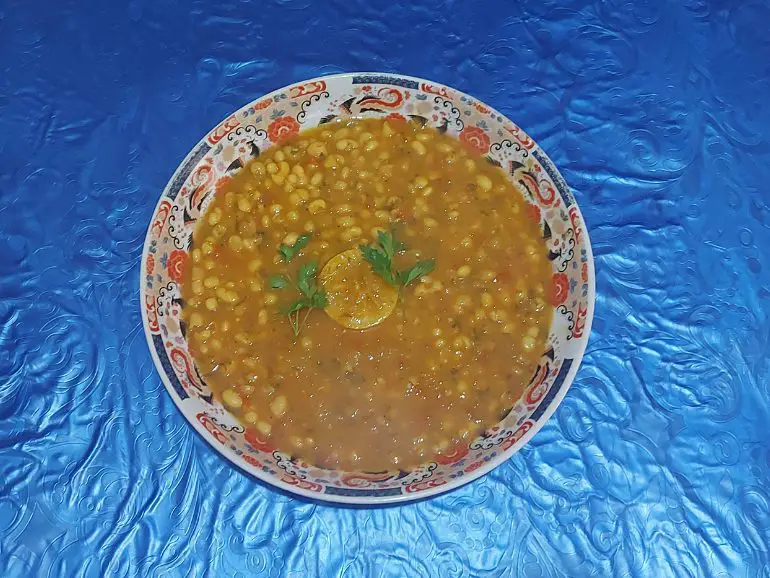 NB: Traditionally, Moroccans used to soak beans in water from the day before to speed up beans' cooking process.
Clean the white beans and place them in a pot. Then, add chopped onion, garlic, tomato puree, two crushed tomatoes, olive oil, salt, black pepper, pepper, curcumin, lemon, parsley, coriander, and three large glasses of water.
Place everything over medium heat until it is fully cooked. Then, it is ready to serve, and Moroccans are used to eating white beans meal with a tablespoon and/or bread.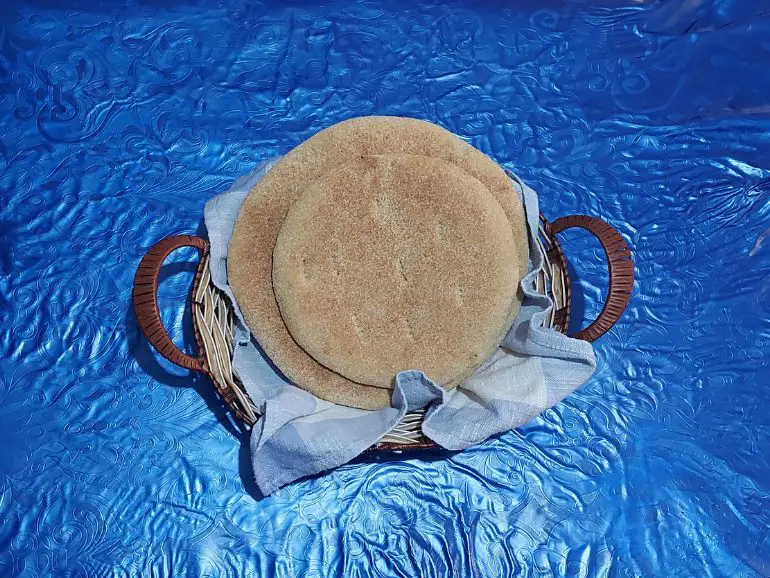 Finally, if you live in a cold country or you miss Famous Moroccan Food, Loubia dish could be a good choice for a lunch during cold winter snow days as it is warm and easy to prepare.