In this article, you have a list of the blue City tourist attractions you must visit while you are in this beautiful city.
The Blue City Tourist Attractions 
Chefchaouen, also called the blue city, was established in 1471 when Moorish and Jewish people escape the Reconquista of Spain and fled here. Mountains overlook the town where houses wall are all blue and white. This old town, is rich in history and there's much to see.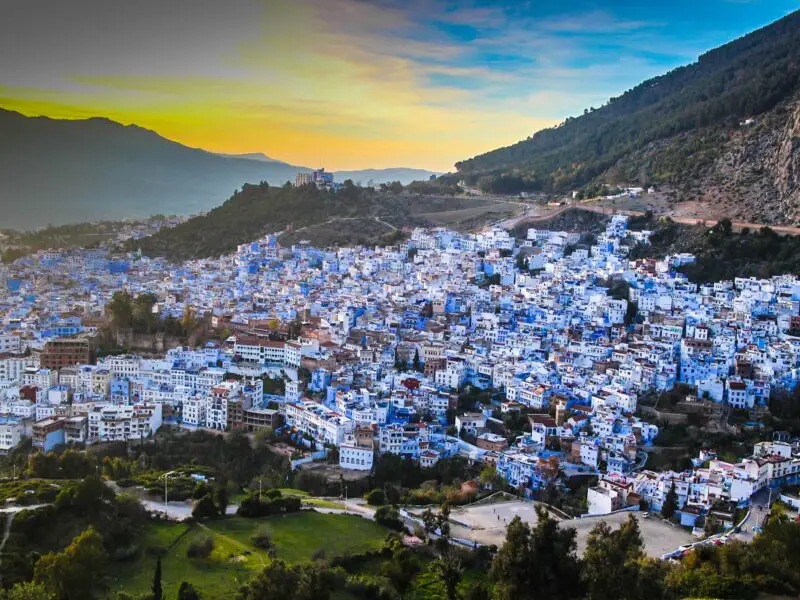 Chefchaouen Guided Tour
The blue city has so many stories, tour guides can be good idea. Learn about the walls and gates of the town; admire the small signs of early life here and enjoy the medina's beautiful natural water.
In case you are not a fan of a tour guide, Chefchouaen is a small town, you can find everything by yourself. In general, your hotel or riad can help you to explain how you find here and there.  Before you go there, reading a little about the city can be enough and locals are very friendly. So, never be afraid to ask about anything.
Akchour Waterfalls ( Cascades )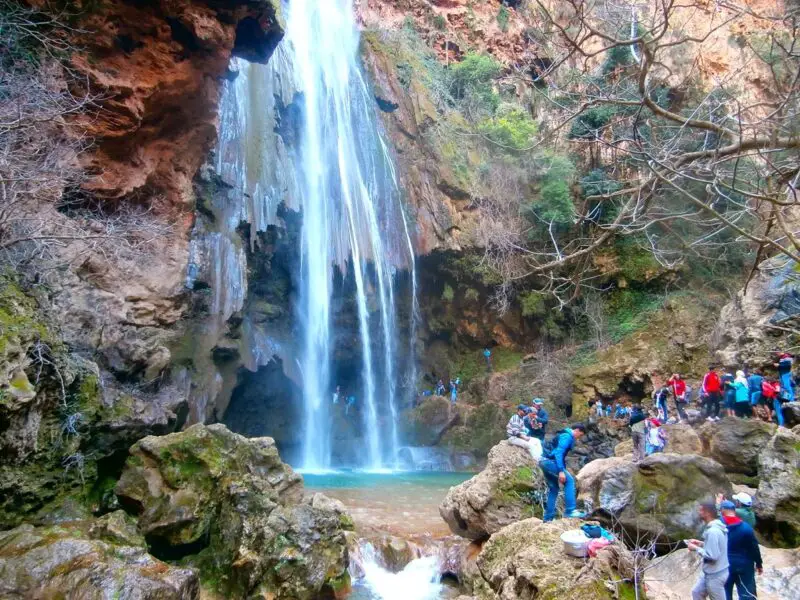 While you are in Chefchaouen, we highly recommand to go to Akchour, a true nature of Morocco. Akchour is just 30Km away from Chefchaouen and you will enjoy amazing waterfalls, mountains and weed farms. There, you can easily get a guide to show you the real beauty of mountains but they're not official guides. They are just locals trying to earn a bit of money and they are all friendly.
Old City and Medina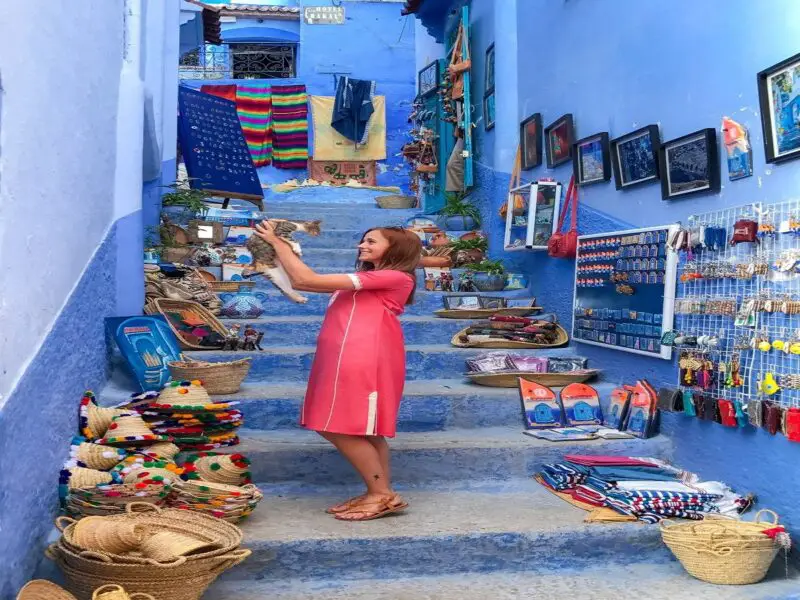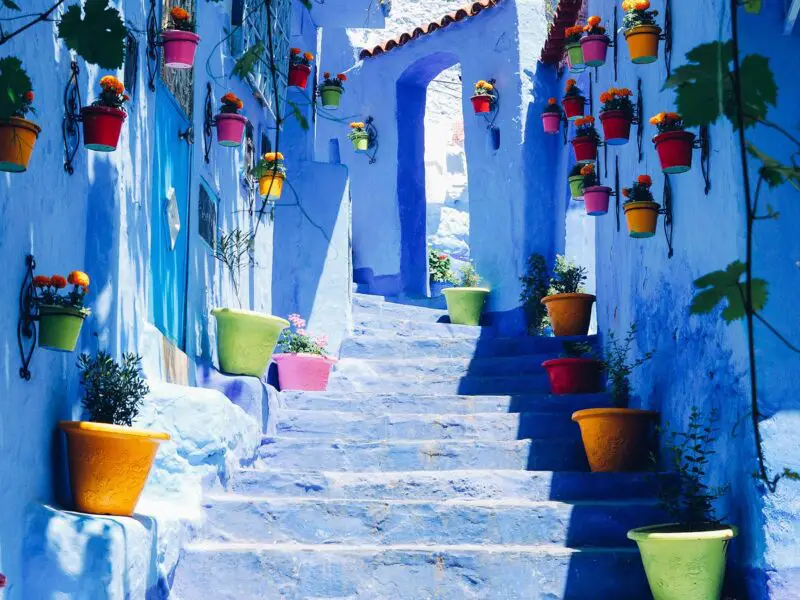 One of biggest tourist attractions to do in this blue city, is shopping. It might not be as grand or varied as in big cities like Marrakech, Fes, or Casablanca. But, Chefchaouen has a mesmerizing traditional souk. After you have explored streets like mazes, think about buying some traditional souvenirs. Local berbere artisanal shop owners are friendly and will welcome you to have a look at their locally made products like carpets, berbere hats…etc. Funniest thing about buying a souvenir here like anywhere in Morocco, is the opportunity to bargain until you come to an agreeable price making both of you happy.
Tourists love relaxed ambiance which is hard to find in big cities. So, you can stroll at leisure and appreciate the local leather products for which Chefchaouen is best known.
Kasbah Museum ( Kasbah means Tower )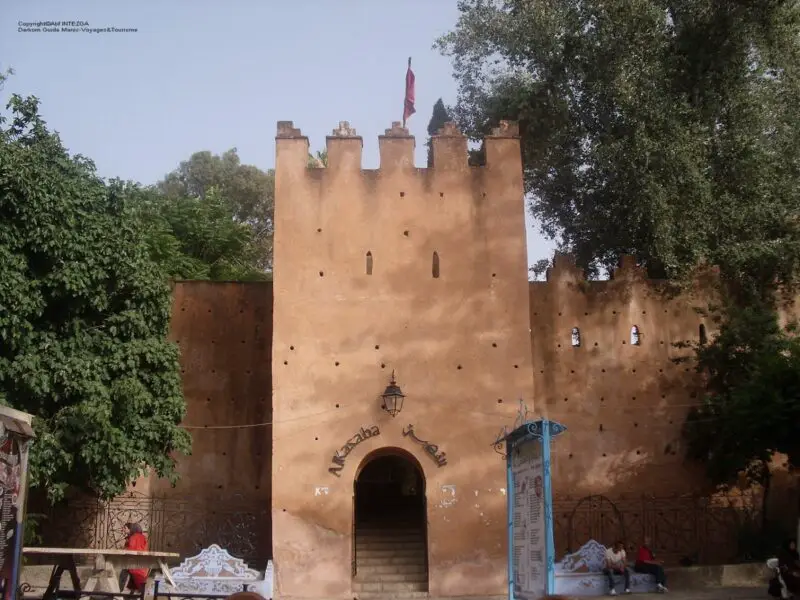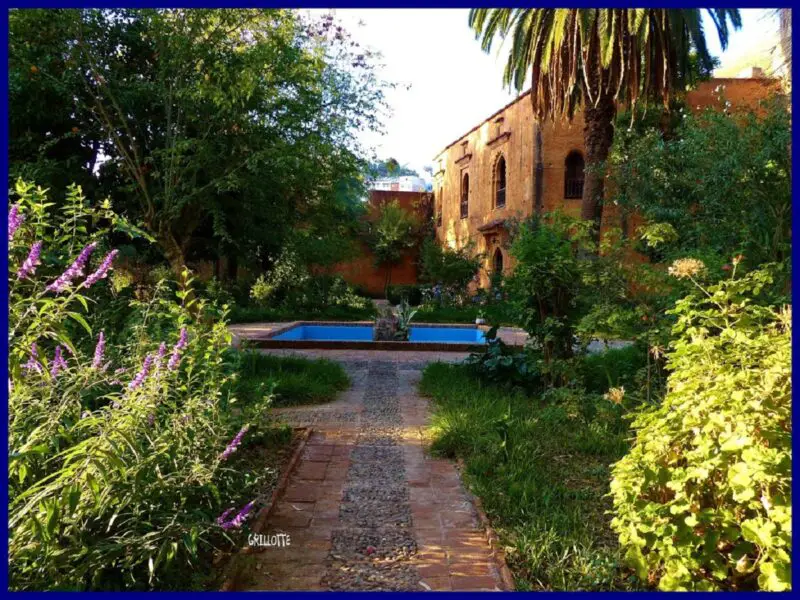 With a cheap price of 10 dhs, you will have access to a beautiful Kasbah. Inside, there is a small beautiful garden, a former prison, and it contains 3 floors. This place, is heavenly, calm, with the charm of the authenticity of past eras… If you speak Spanish, there is an interesting exhibition about the Arab Andalusian art. 
Ras el-Ma Source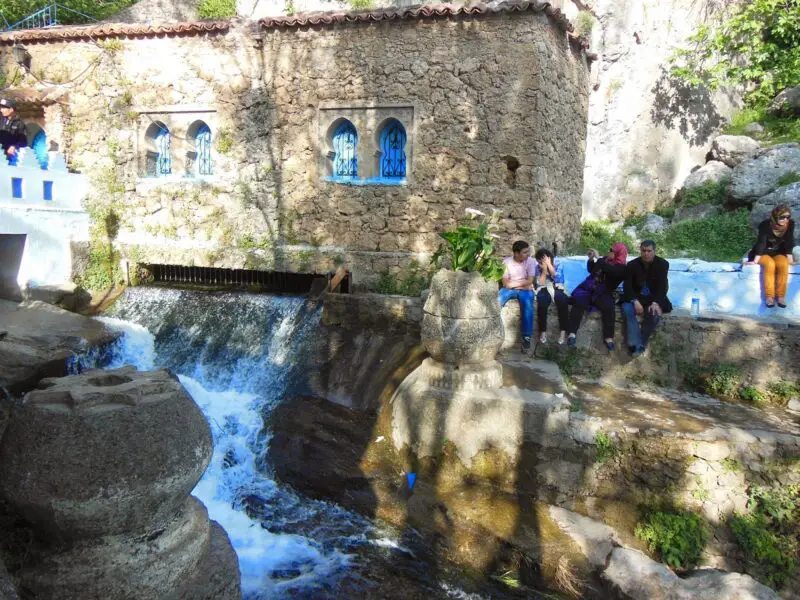 Ras el-Ma means " head of the water ". It is a sacred source that springs directly from the mountain and trickles its way into the town. An oasis of freshness that offers a superb view of the valley and a popular gathering place for locals. In the past, this source is the main reason that led to the construction of the town of Chefchaouen. It is the only supplier of the city in drinking water, irrigate farms that stretched along its current and locals gather here to wash their clothes and simply have a friendly water cooler moment.
Grand Mosque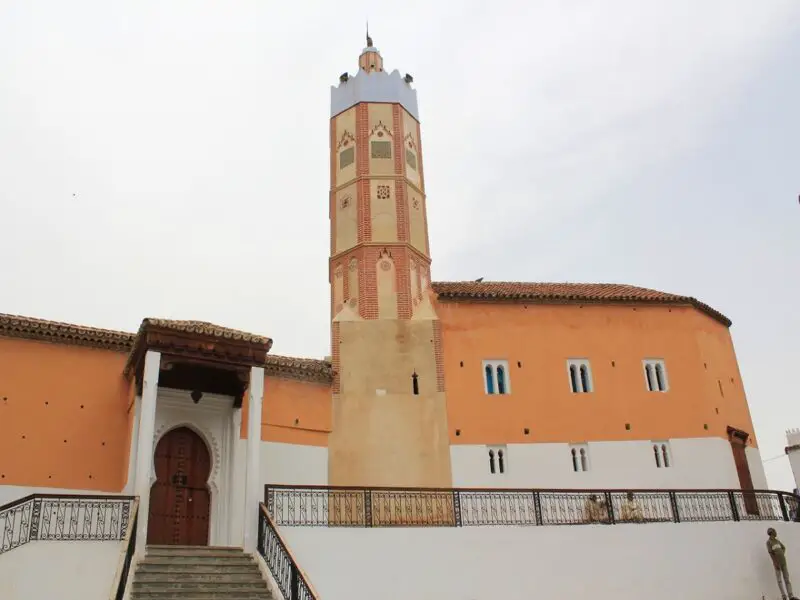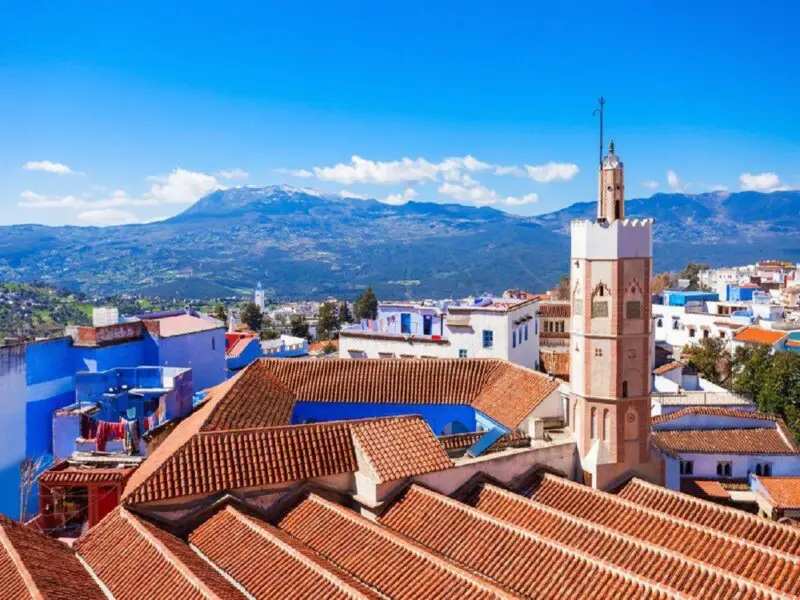 This mosque, called Al Aadham, played a big role in the spiritual, social development of citizens and is one of the most important buildings in Chefchaouen. It is constructed by the founder of Chefchaouen, Moulay Ali Ben Moussa Ben Rached El Alami. The mosque has longitudinal naves raised by semicircular arches and the prayer room has four doors : the main door Bab El Hamraa, Bab El Janayaz, Bab El Wodoua and Bab El Madrassa. Also, you will hear a beautiful prayer call which sound five times a day creating a great atmosphere.
the Grand Mosque of Chefchaouen is popular with tourists, perhaps thanks to its unique octagonal minaret representing the style of the north of Morocco and is a definite must see even if only Muslims can enter.
How can you go to Chefchaouen ?
To get to Chefchaouen, several solutions are available. If you have a rental car, you can easily reach Chefchaouen. Then, you count about 2 hours drive from Tangier for about 110 kms. From Fes, it will take about 3h30 or 4 hours to cover the 200 kilometers separating the two cities. 
In case you are not coming by car, you can join Chefchaouen by public transport. If you are coming from Fez or Tangier, you can take a bus from :
Tangier : count about 2h45 or 3 hours drive. I recommend you to choose Supratours or CTM buses witch have several departures per day. 
Fez : 4 hours by bus to join Chefchaouen. Similarly, you can go through Supratours or CTM. Price is almost 75 Dhs.
Tetouan : count about 1h30 or 2hours drive by bus if you choose CTM bus. Price is almost 25 Dhs.
Mentioned prices can be little bit more or less.
CTM and Supratour are best bus companies in Morocco. But their prices are expensive comparing to other companies. What is good with the two companies, is the respect of  the departure time displayed in the website. Finally, for on badget travelers, I advice you to take the other low cost competitors.
Chefchaouen Tourist Places on the Map
The Blue City Tourist Attractions listed above, you have there locations in the following map.