Ouarzazate "the door of the Desert" is well-known as an international film-making place thanks to its largest studios and Morocco receives many international companies to work in these studios. There are many things to do in Ouarzazate and is considered as a starting point of many desert tours From Marrakech To Merzouga Dunes and Camel Trek.
Best things to do in Ouarzazate
Ait Ben Haddou Kasbah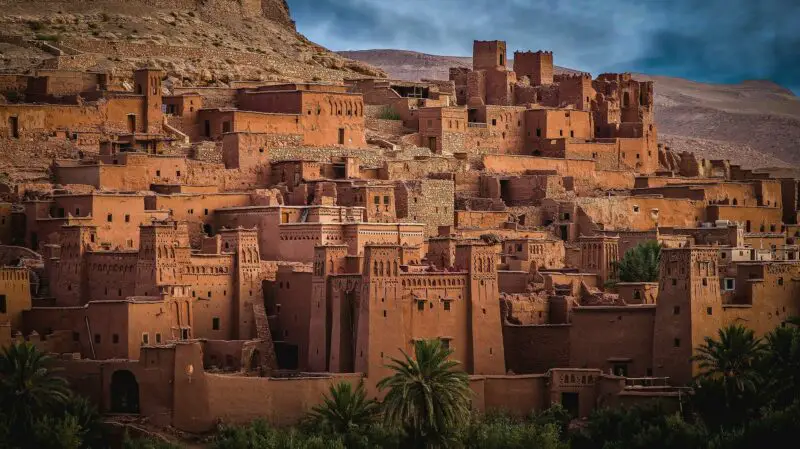 To enjoy more the view of this fortified village, try to catch the sunrise or sunset there. Since 1987, it is considered a UNESCO World Heritage.
You can check a list of a one or many days organized Trips and Excursions which include in their program the discovery of the most famous kasbah in Morocco Dating from the 11th century.
Tifoultoute Kasbah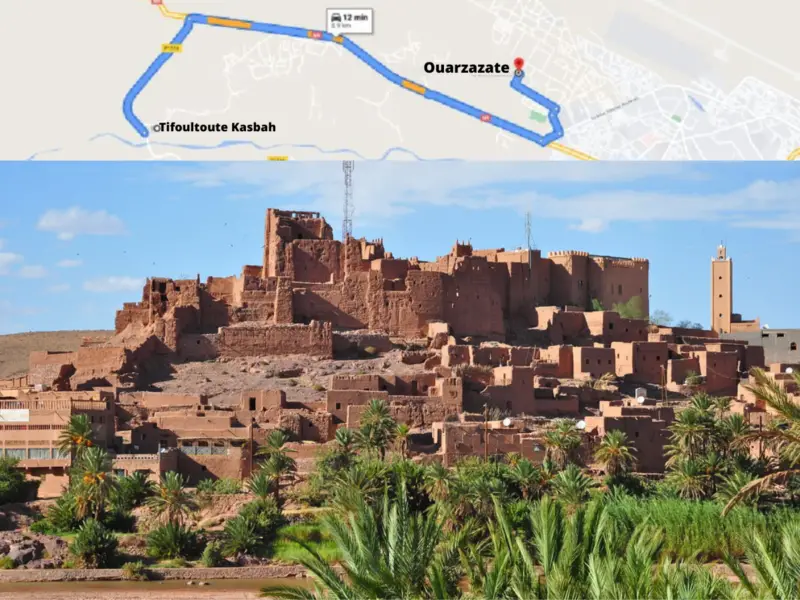 The Kasbah of Tifoultoute is located 8 kilometers west of Ouarzazate city.
International Cinema Studios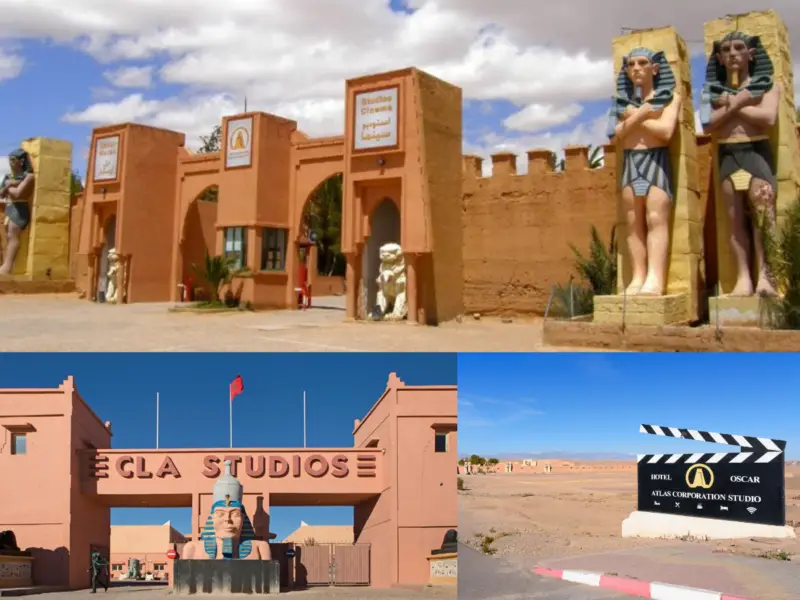 Ouarzazate is known to be an international destination for cinema directors and you can enjoy visiting one of the largest studios in the world, Atlas Film Studios, and CLA Studios.
Some films shot completely or partially in Ouarzazate studios : 
The Man Who Would Be King(1975);

The Living Daylights (1987);

Gladiator(2000);

Asterix & Obelix: Mission Cleopatra(2002);

Kingdom of Heaven(2005);

Babel(2006);

Lawrence of Arabia;

Television series The Amazing Race 10;

Game of Thrones (Season 3);

Prison Break (Season 5)

Etc…
The studio is open to the public if there is no filming taking place. You can spend the whole day exploring this large Hollywood desert in a guided tour for just 80dhs per person. 
Fint Oasis
It is a green garden, located 19km from Ouarzazate city and still protected from mass tourism. You can spend a nice afternoon in these beautiful landscapes.
Telouet Kasbah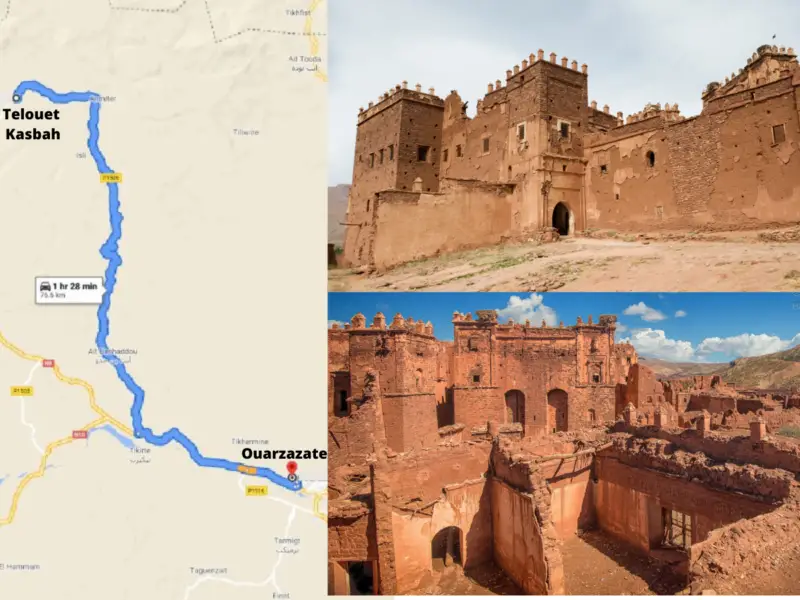 Visiting Telouet Kasbah will make you take a step back in time.
Quad Experience and Desert Tour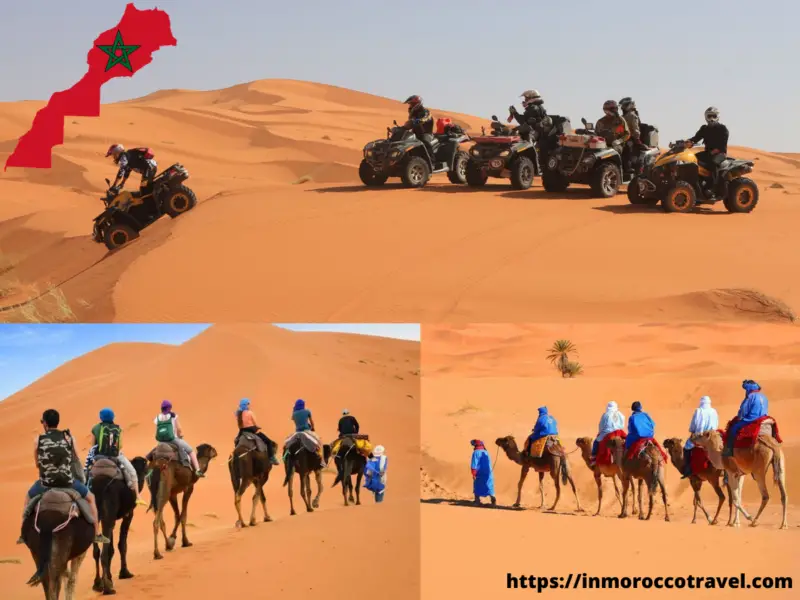 Having a quad adventure and taking a Desert tour, are lovely experiences in the Moroccan desert, crossing the beautiful trails and Oasis.
The distance between Marrakech and Ouarzazate is about 193km.
Best Accommodations in Ouarzazate
To find the best accommodations in all Ouarzazate, in a specific area of the city, or any other city, you can fill the search bar and your dates. Then, you will get many interesting suggestions like in the map below: