Marrakech attracts every year an increasing number of tourists compared to the other Moroccan cities and More and more celebrities are falling in love with the exception of this period of crisis since the beginning of the year 2020. 
Forbes Magazine ranked the red city in the 6th position among the top 20 best destinations to visit in 2020. this ranking was done by Ovation Travel Group which is an American Express Global Business Travel Company.
Top 10 Luxury Hotels in Marrakech
Are you looking for impressive Moroccan architecture, very chic spas, or pools sparkle in tiled courtyards? The Red City is full of riads and luxury hotels where you can also order a couscous or a tajine straight to your door 24/7.
Lamamounia Palace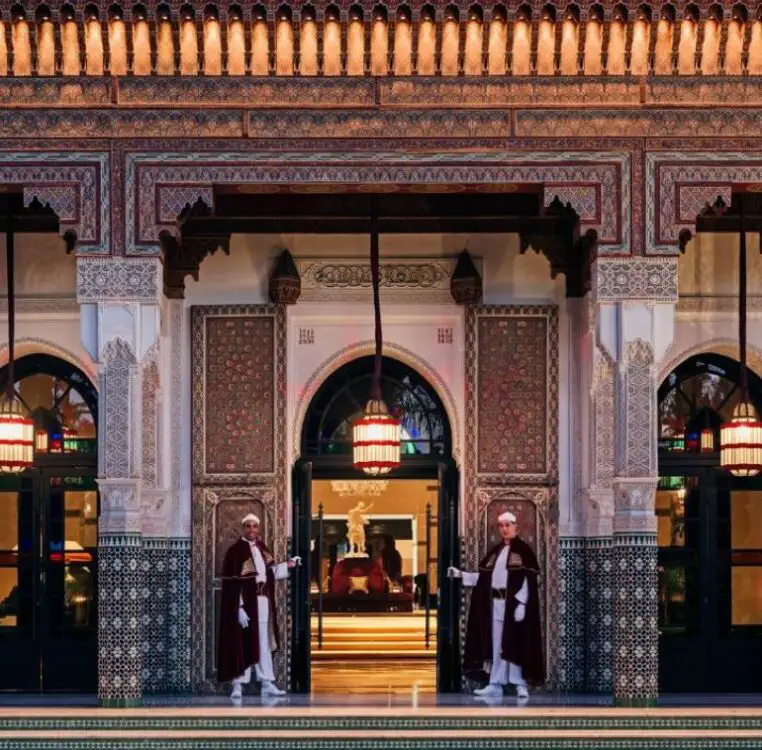 Lamamounia Hotel, the Moroccan legendary palace, remains the place for worldwide celebrities. Lamamounia architecture combines the Moroccan style with the new technologies and is a symbol of traditional Moroccan hospitality.
Lamamounia palace has collected many international awards, major honors since its establishment in 1923 and it has been named the World's Best Hotel for 2021 according to the American magazine Condé Nast Travels.
Mandarin Oriental Marrakech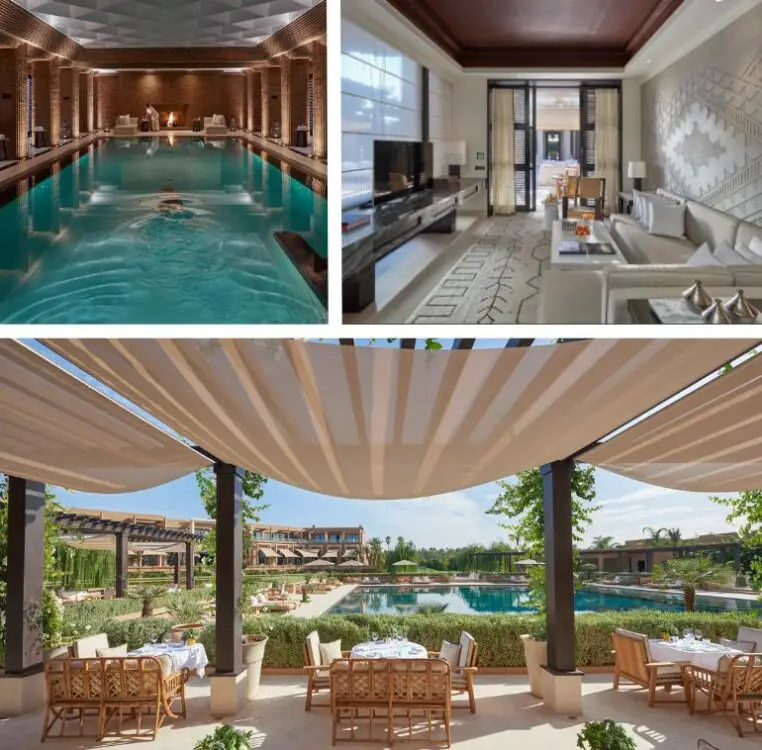 Mandarin Oriental is located 10 minutes drive from the heart of the Medina offering a luxury experience in an unparalleled manner according to the Kingdom's hospitality and traditions.
Fairmont Royal Palm Marrakech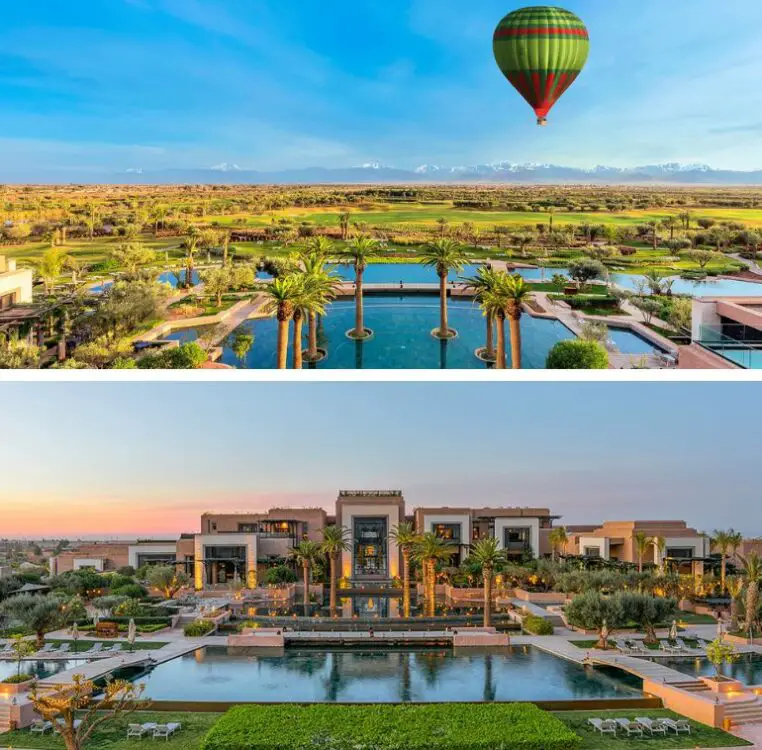 The hotel is a wonderful escape containing 134 luxurious guest rooms, suites, and villas overlooking the Atlas Mountains, landscaped gardens, and the 18-hole Golf Course.
Royal Mansour Resort Marrakech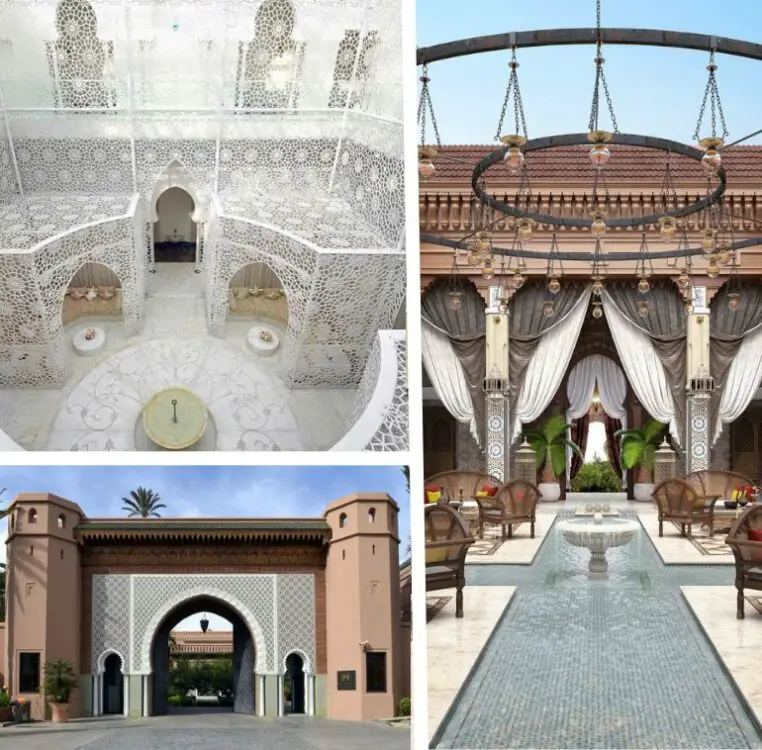 Royal Mansour Palace is one of the best luxury hotels in the red city located a few steps from the famous Jemaa El Fna square. The palace offers its visitors a unique concept of a medina within a medina.
Four Seasons Resort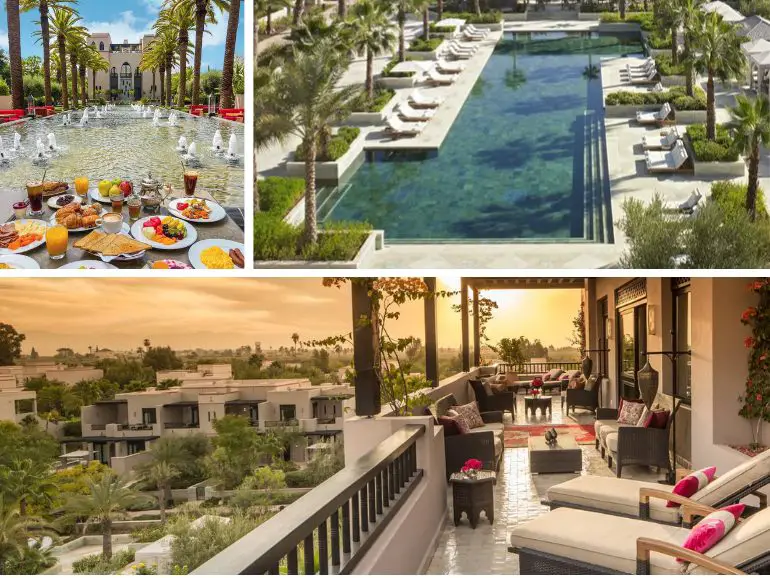 Four Seasons Resort is located between Ville Nouvelle, the cosmopolitan neighborhoods, and the old medina of Marrakech and you can enjoy from your private terrace, a beautiful Atlas mountains view.
La Sultana Marrakech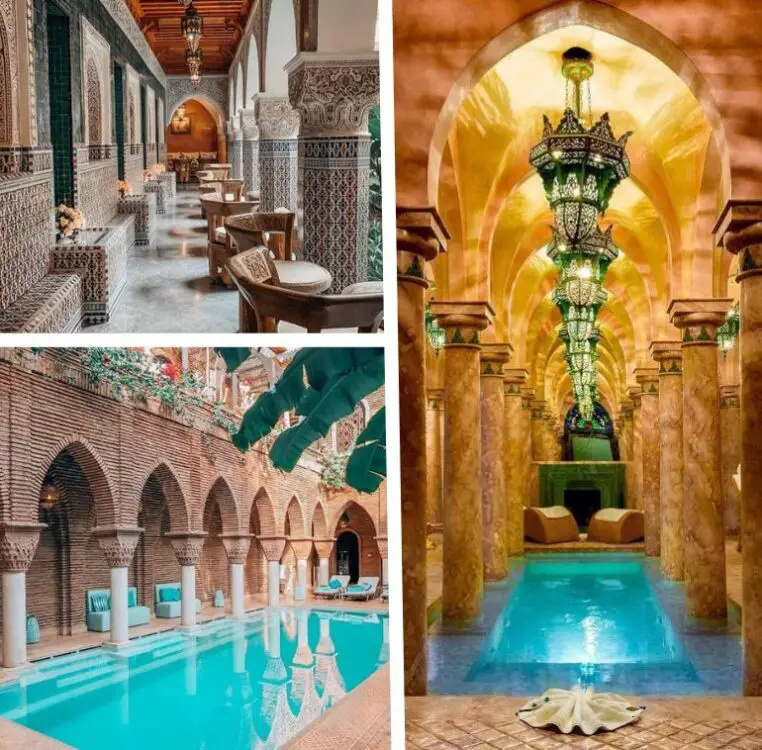 La Sultana hotel is located in the kasbah in the medina's part listed as a UNESCO World Heritage and you can see the impressive skills of Moroccan craftsmen in its carved patios.
Selman Palace Marrakech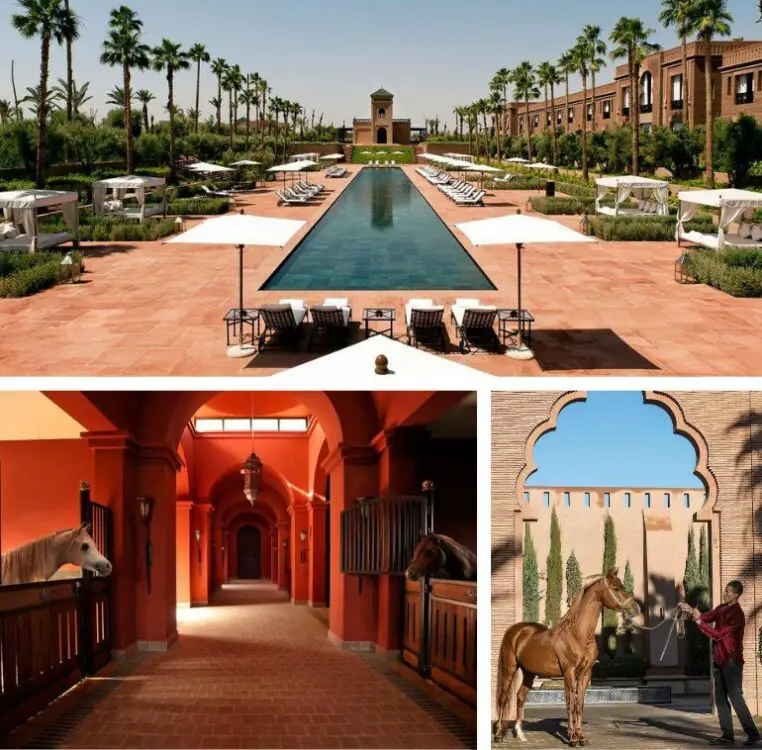 Selman palace is located at the foot of the Atlas mountains with a unique atmosphere where the worldwide guests enjoy the warmth and the comfort. This luxurious family estate goes along with the local architecture reflecting the soul of the Red city and the Moroccan art.
The Oberoi Marrakech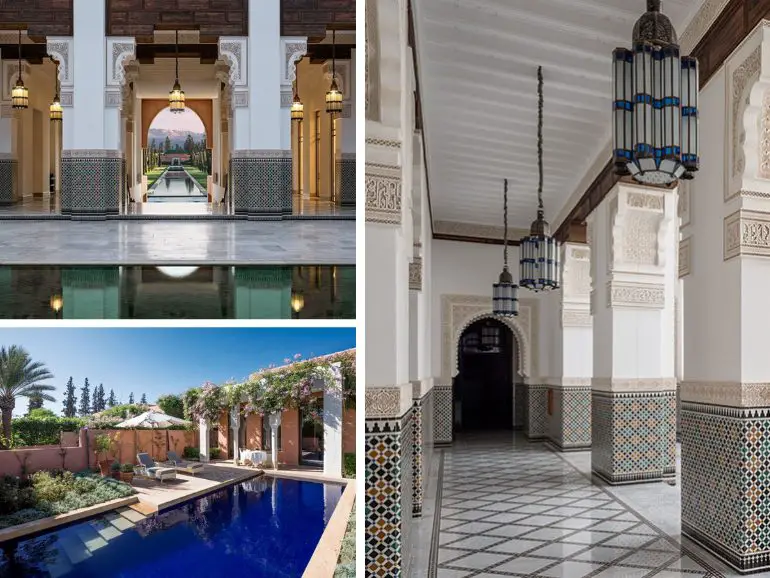 Oberoi Marrakech is a 5-star hotel with impressive architecture inspired by the ancient Moroccan palaces, beautifully landscaped gardens, and offers a lovely view of the Atlas mountains.
Es Saadi Marrakech Resort Palace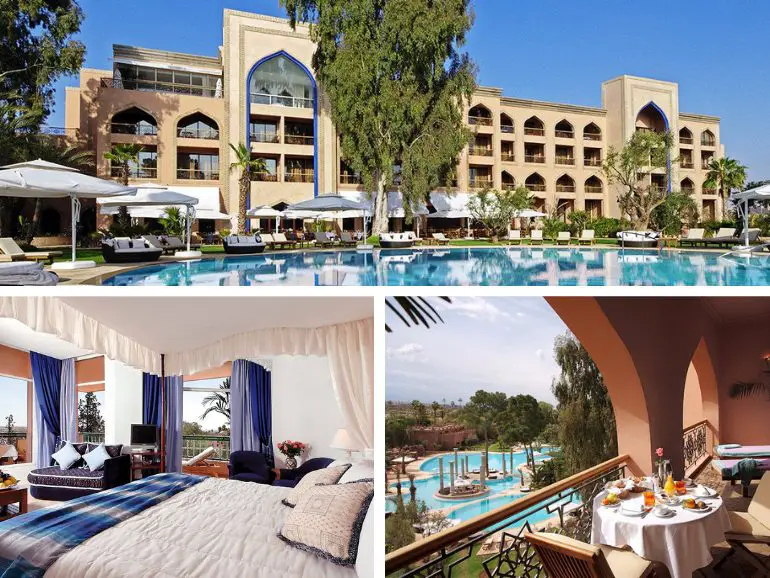 La Maison Arabe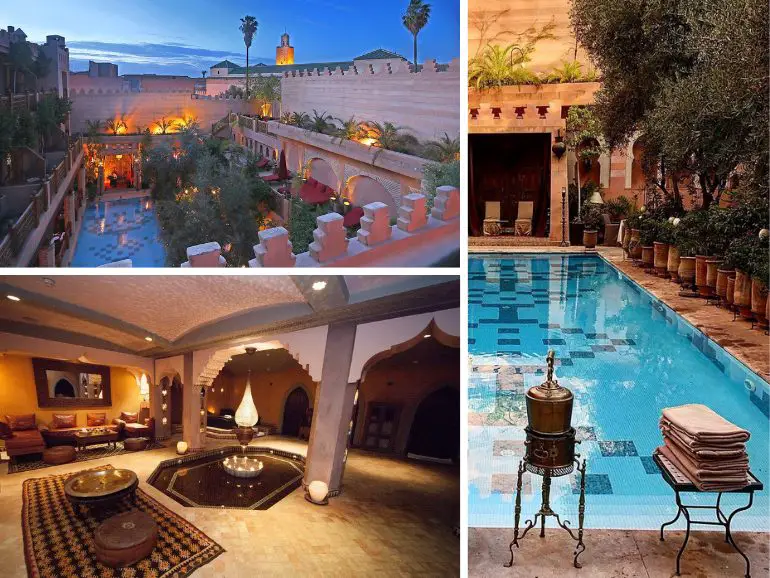 The list of stunning luxury hotels and riads in Marrakech is long and you can check more choices.