Moroccan food is among the best ones in the world and as a visitor in Morocco, you have a long list of meals you have to taste while you are in the country. 
Bellow, you have the most known ones and let us know your reaction in the comment section if you already taste some of them.
Couscous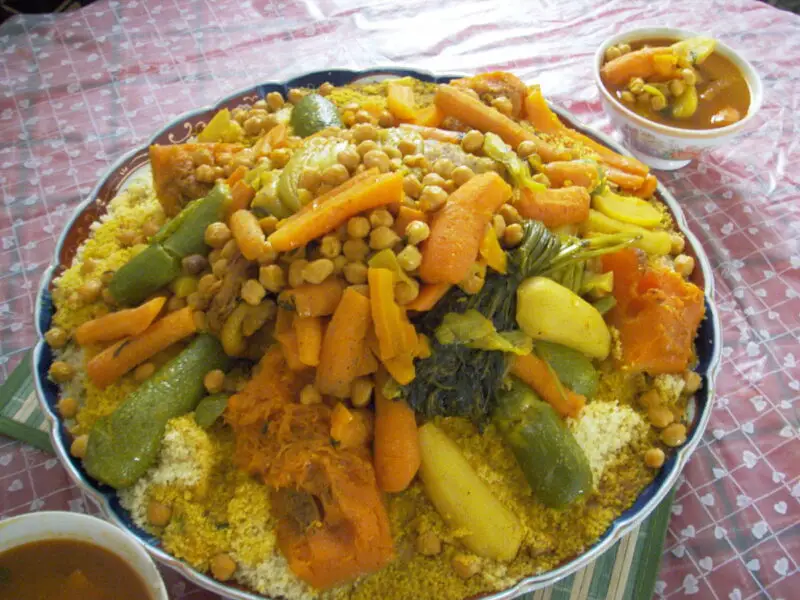 Couscous is a traditional Moroccan dish for lunch on every Friday after coming back from a friday prayer in a mosque. You can eat couscous in almost all restaurants especially in Friday because a lot of them do not serve couscous in the other days because few people ask for it. 
Personally, as a Moroccan, if i do not eat couscous at lunch on Friday, I feel like i am missing something important because it is a part of our Moroccan food traditions. 
Tajine
Chicken Tajine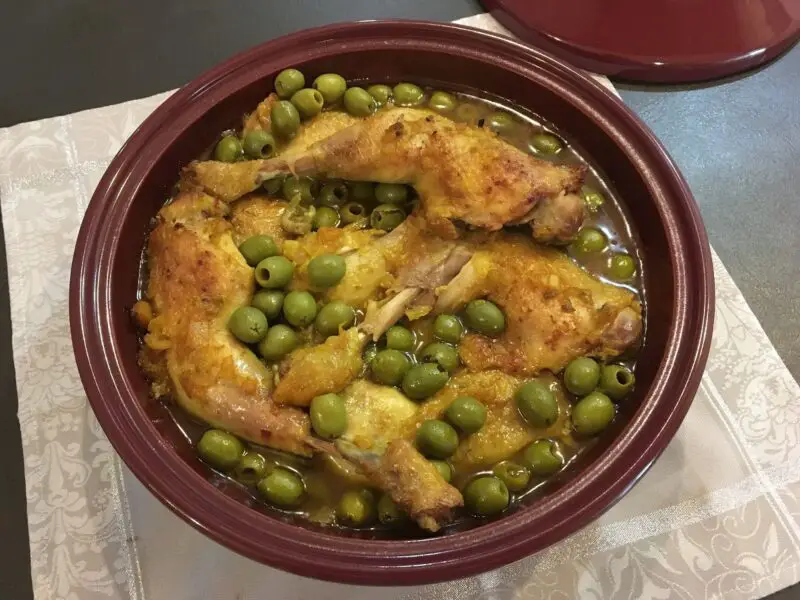 Beef Tajine with Prunes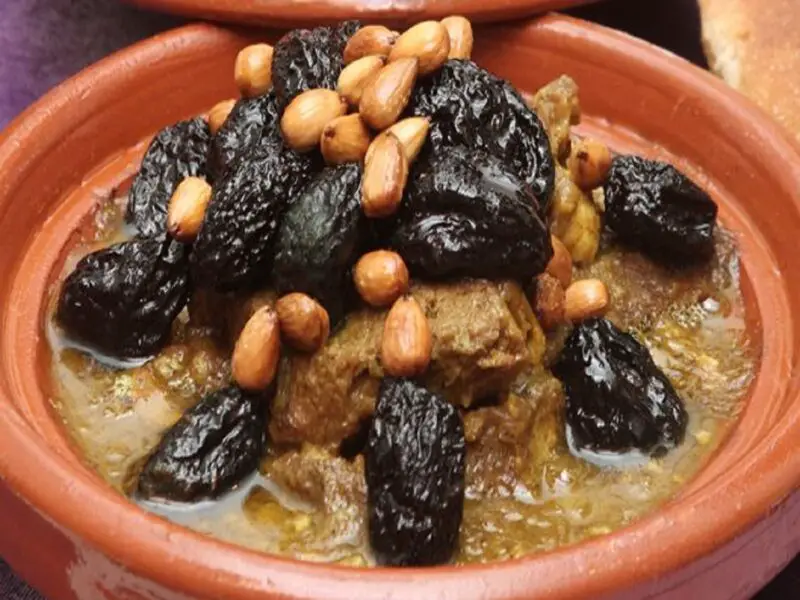 Fish Tajine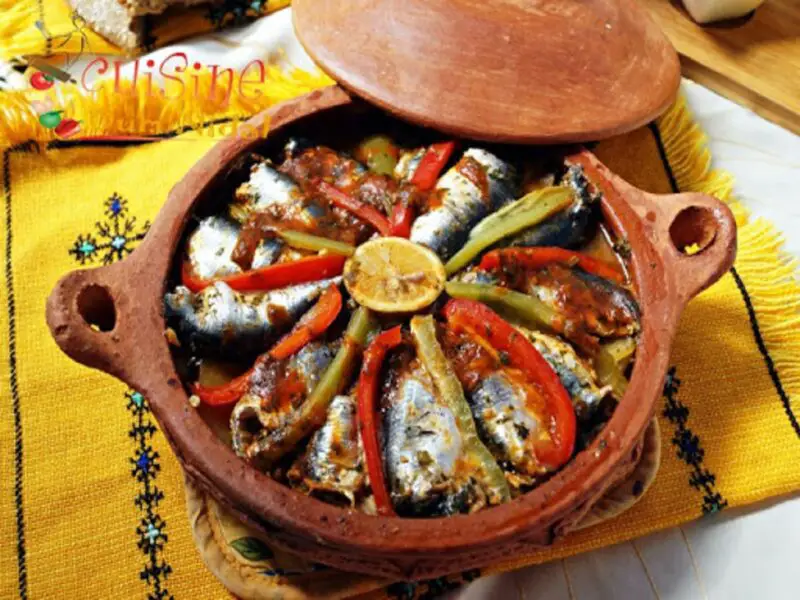 A Tajine ( or Tagine ) is a Berber dish as shown in pictures above and the earthenware pot in which it is cooked is also named Tajine.
There are so many types of Tajines with different ingrediens and preparation process.
Tanjia / Tangia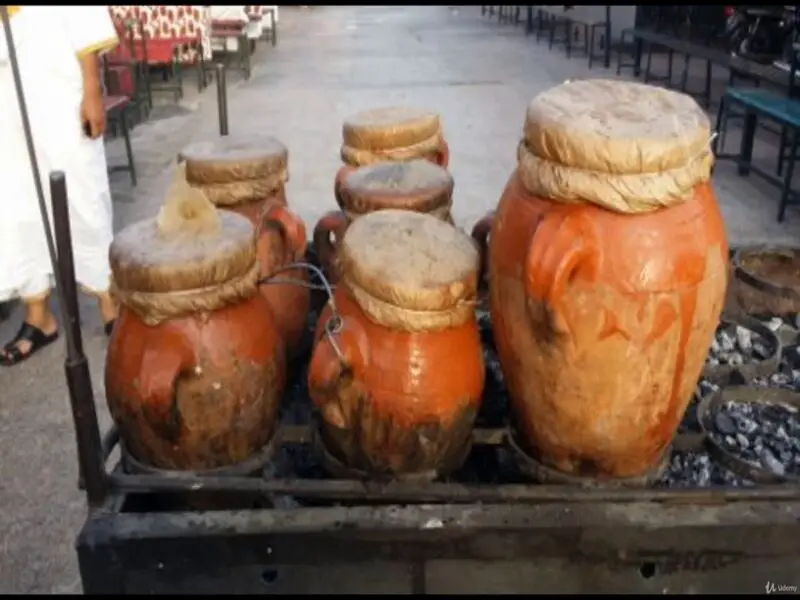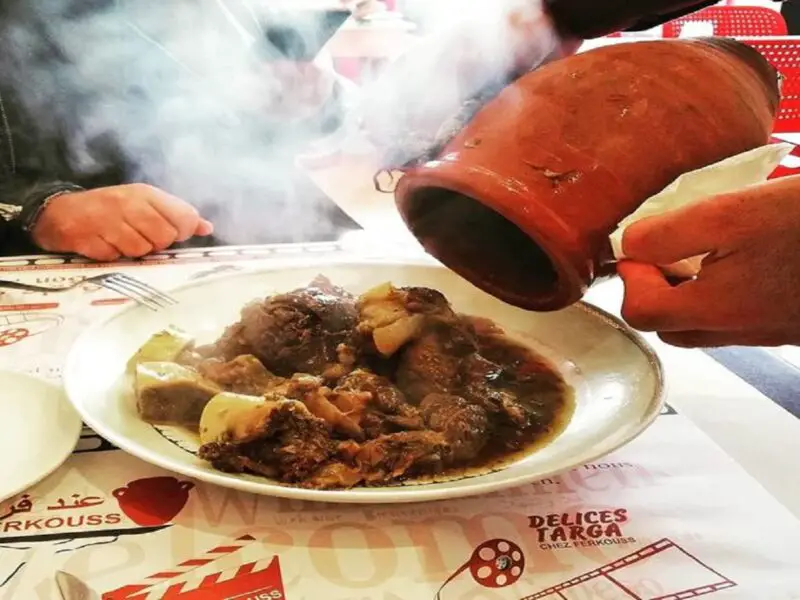 It is a famous local dish in Marrakech and as a visitor of this city, you can order tanjia in several restaurants around the city. Tanjia may appears like Tajine but it is different and is cooked in a traditional furnace called " FARNATCHI ", an underground oven which feeds the fire of local Hammam ( similar to a Turkish hammam ).
Bastila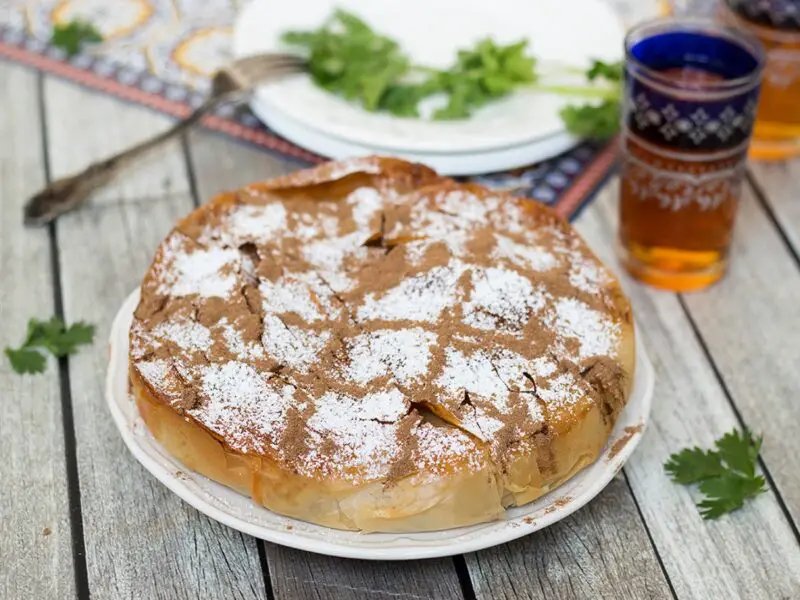 Bastila is a traditional meal and Moroccans serve it in special events like a wedding or in any happy events. 
Rfisa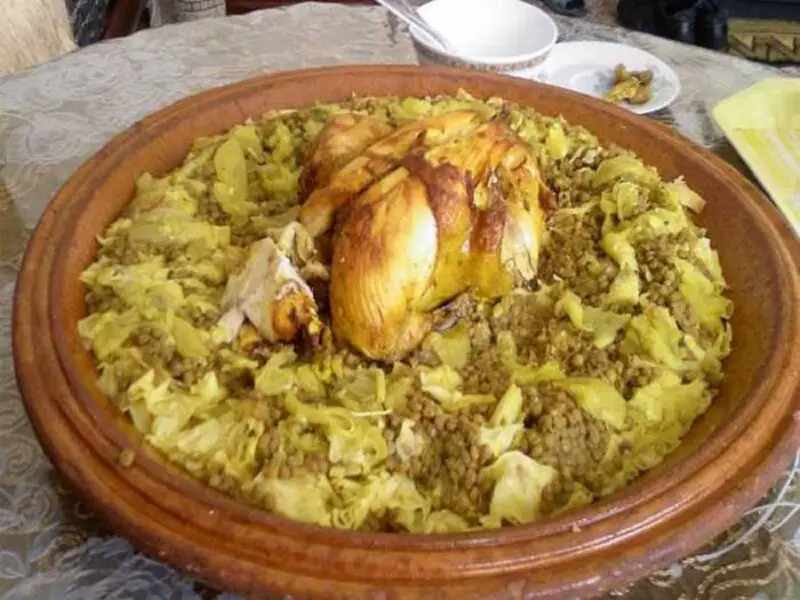 Rfissa is a popular dish in Morocco and prepared in traditional celebrations. In general, they prepare it wuth chicken, fenugreek seeds, lentils, meloui, day-old bread or msemmen and the blend of ras el hanout.